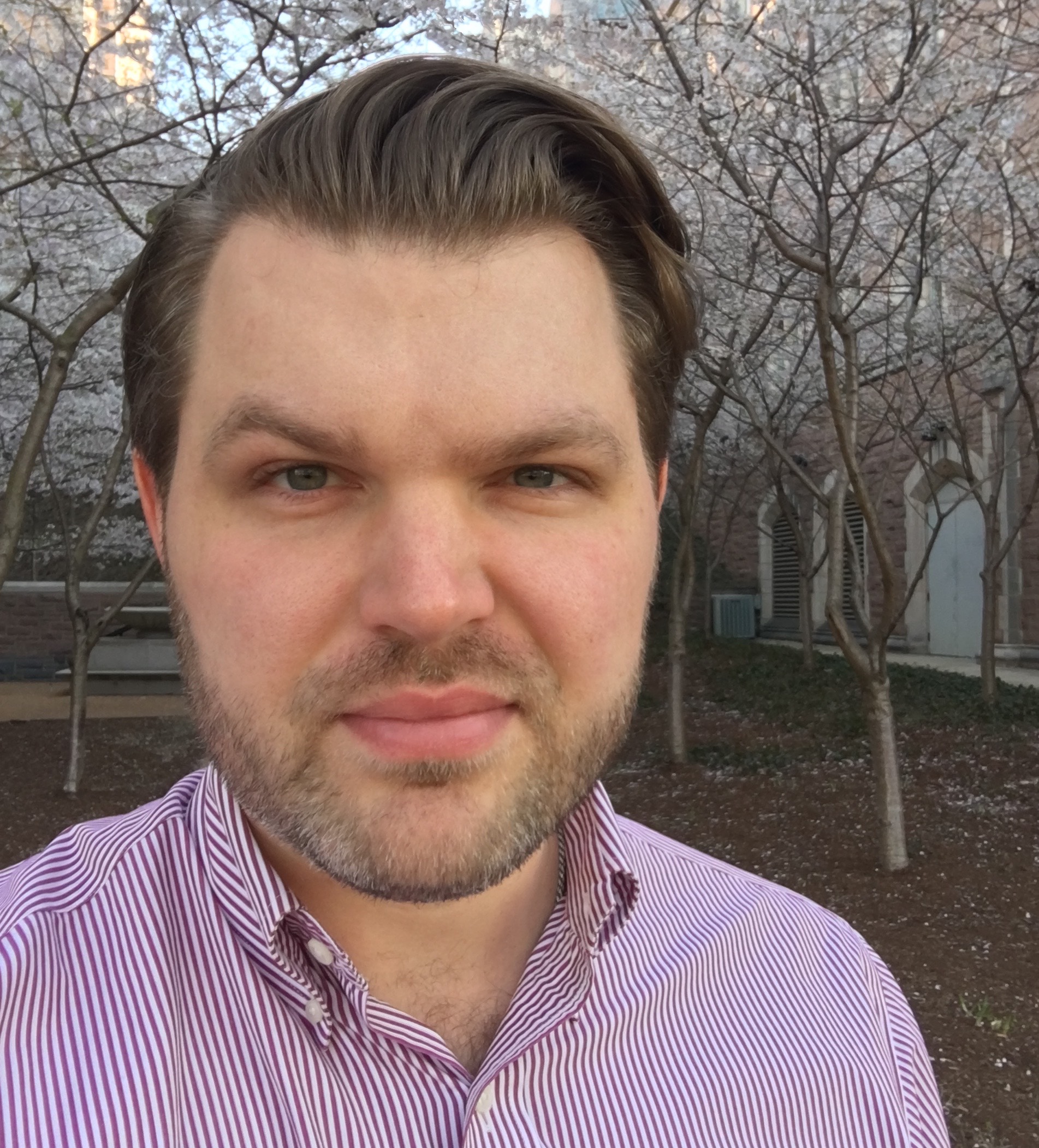 Hello! My name Joshua Boston, and I'm a political science Ph.D. candidate at Washington University in St. Louis. Starting in Fall 2019, I will be an assistant professor in the political science department at Bowling Green State University. My research focuses on American political institutions, with a strong emphasis on judicial politics. I have additional interests in questions that study separation of powers, the American presidency, and comparative courts. Before coming to WashU, I earned an M.A. in political science at the University at Buffalo (SUNY), where I also earned my B.A. (SCL, ΦΒΚ).
My primary research interests are related to law & courts. My dissertation studies the causes and consequences of judges' opinion writing on U.S. Circuit Courts of Appeals. Additionally, I am interested in questions regarding legal doctrine/precedent treatment, agenda setting, and judicial confirmation politics. Aside from these particular interests, I am involved in various other projects studying the American president, comparative courts, and mass opinion/polarization.
In my dissertation, I analyze judicial writing in three distinct contexts, with the overarching goal of identifying the opportunities and constraints judges have in crafting their opinions. Using Python and Selenium, I have scraped over 50,000 U.S. circuit court opinions (2000-2010), which I then utilize for natural language processing and other text analysis methods to generate measures of writing characteristics. In turn, my contribution is to identify the strategic nature of judicial writing -- that is, how judges write given both hierarchical and horizontal constraints, and how judges' opinions lead to particular downstream consequences.
Teaching is something that excites me, as I enjoy working with students, and I find that classroom discussions often lead to promising research questions. Across three universities, I have independently taught six introductory and advanced undergraduate courses.